10 Cliché Fall Things We Totally Fall For Every time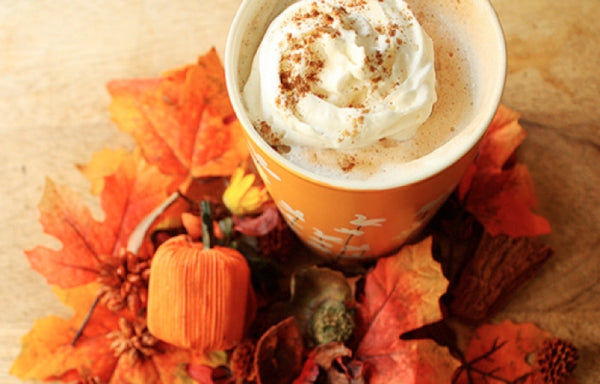 With fall (and every season), there are a host of totally trite things we love to hate, but secretly (not-so-secretly) do every time the leaves even look like they're about to change.
Here are 10 cliché fall things we fall for every time:
All the pumpkin spice lattes
They're everywhere and you can pretend to be annoyed, but they're damn delicious and you know you got in line for yours the moment those Starbucks signs went up. Us too.
Decorative gourds everywhere
Even if you're not into seasonal decorations, you know you bought a bunch of gourds when you saw them on sale outside your grocery store. Now they're everywhere.
Justified candy binges
You may not be eight years old, but you can binge on Halloween candy with the best of them.
Fascination with leaves
Maybe you're not one to stare at trees, but the moment those leaves change colors you've got your smartphone in hand snapping all the photos, maybe even collecting fallen leaves for… later?
Unnecessary scarves
Fall means scarves, whenever you want. They're no rules anymore, so you'll be wrapping your neck in wool goodness every day until summer.
Idyllic apple picking adventures
September means you're texting your friends to plan a trip upstate because those apples need to be picked and those instagram stories need to be created.
Black Friday (credit card) shopping
You may have self-restraint the rest of the year, but Black Friday makes us all feel like Cher on a shopping spree (only you're in sweatpants on your computers).
Planning on going to a haunting house
You might not actually go to a haunted house, but you'll make plans. You'll make tons of plans. Because you're brave. You're super brave.
So much time in leather jackets
Fall aka jacket season has us all freaking out (and maybe sweating a bit too much) because you know that leather jacket is coming out of the closet no matter what your weather app says.
Pet costumes (they probably hate)
"Why would you put your pet in a costume if they hate it?" See above pug.