10 Feminist AF Halloween Costume Ideas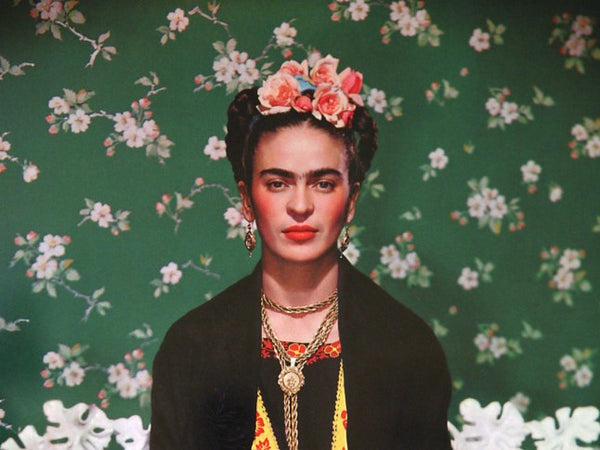 Halloween is just a month away! Not interested in being a sexy shark or a sexy voodoo doll (not that there's anything wrong with sexy costumes other than their polysaturation of the Halloween market)? Have no fear!
Here are ten feminist AF Halloween costume ideas for you, so you can keep it 100 this October:
Hillary, duh.
Let's get patriotic, folks. Get yourself a pantsuit and an American flag lapel pin, and you're good to go.
Joan of Arc
Did you know that Joan of Arc took her dad to court when he tried to marry her off (and won)? Did you know that when she took an arrow to the neck in battle, she got the wound sutured and returned to the battlefield that same day? France's favorite cross-dressing maiden general was badass as hell. Grab some fake armor (or make your own out of cardboard), a big sword, and white banner.
The Notorious R.B.G.
You can get a judge costume for like twenty bucks; gold crown optional.
Josephine Baker
She wasn't just a singer and dancer, she was a spy! And adopted twelve kids from around the world! And there are so many looks you can choose from: banana skirt? Military uniform? Full showgirl chic? Sky's the limit.
Rosie the Riveter
You can skip the overpriced costume store options on this one; all you really need to channel your inner Rosie is a denim shirt and a red bandana. Be like Bey.
Frida Kahlo
Did you know that Frida Kahlo showed up to her first solo exhibition in an ambulance? Did you know her 'Roots' set the auction record for a Latin American piece of art? This is another one that's pretty easy to DIY; you can do wonders with some flowers in your hair, statement jewelry, and lots of flowy layers.
Ada Lovelace
The first computer programmer, a friggin Countess, Lord Byron's daughter, and look. At. All. That. HAIR. That is some straight-up Queen Amidala shit right there. This one will take a little more work than some of the others, but #worthit.
Ching Shih
The most successful pirate captain of all time, who happened to be 22 years old, Chinese, and female. When her pirate captain husband died, she succeeded him and expanded his fleet to control 1,800 ships and 80,000 pirates. And then, she struck a deal with the Chinese government and died a wealthy noblewoman. This costume is about 80% hat and sword, and 20% willingness to decapitate anyone who violates your piracy code.
Sally Ride
The first American woman to go to space. You can rock the more casual denim shirt + American flag arm patch look, or go full astronaut; dealer's choice.
Katherine Johnson
Katherine Johnson is the physicist, space scientist, and mathematician who calculated flight trajectories for Project Mercury and the 1969 Apollo 11 flight to the Moon. Her story, along with those of fellow pioneering NASA scientists Dorothy Vaughn, and Mary Jackson, inspired the forthcoming film Hidden Figures.