Fangirl Friday: Introducing The Badass Women of Primetime TV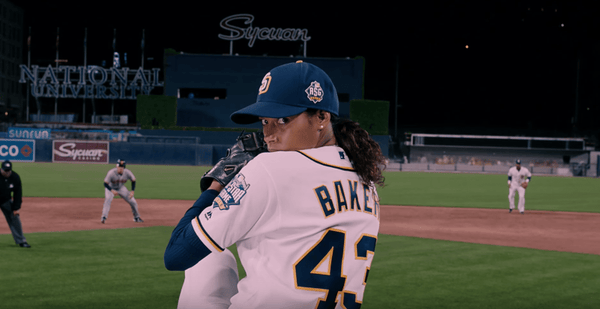 For a tv geek like me, the cooling temperatures mean one thing: fall tv premiere season. There's a lot of returning greats (Jane the Virgin, How To Get Away With Murder) but there's a couple of shows that have caught my eye, especially for their portrayals of women. Give me a messy, meaty, complicated female lead, and I'm sold.
So here are the Badass Women who will be slaying primetime this fall.
Hayley Atwell (Conviction)
You may recognize Hayley Atwell from her appearance in Marvel's Captain America, playing Chris Evans' titular role's love interest. The charmingly British actress had chemistry and charisma for days and quickly became so much of a fan favorite that it led to a tv show of her own. Despite Agent Carter's cancellation, ABC is still banking on this Brit to bring in the viewers. Hayley will play the lead again this fall in Conviction, which tells the tale of former First Daughter-turned-lawyer-party girl, Hayes Morrison, who is blackmailed into becoming the new head of the Conviction Integrity Unit. Despite her initial affect, it's clear she hopes to right some wrongs, attempting to overturn the convictions of those who have had no voice or power of their own – things she's had in spades and woefully misused. Setting my DVR to record, stat.
Claire Foy (The Crown)
There's a lot of $$$ going into the making of Netflix's first UK-set drama. Heavy indeed is the head that wears The Crown. However, the luminous Claire Foy will prove she is ready for the task, having already played a Queen (Anne Boleyn, and quite spectacularly, in the critically acclaimed Wolf Hall). The series is set to cover the whole of Queen Elizabeth II's reign, starting with her uncle's abdication, leading through her eventual rise after her father's death, to the present day. For fans of The Queen — fun fact, the leader writer is the very same Peter Morgan, who penned the film and stage play.
All the Ladies (Good Girls Revolt)
I can't pick out a single shining star in the cast that's about to wow you as part of Amazon's Good Girls Revolt, because it's their unison that overwhelms and charms. Just trust me when I say that Mad Men – the Men + Grace Gummer, Joy Bryant, Anna Camp and Genevieve Angelson is a winning combination. The series is based on Lynn Povich's memoir, "The Good Girls Revolt: How the Women of Newsweek Sued their Bosses and Changed the Workplace," which basically tells you everything you need to know. I swear this is the show that's going to get me to figure out how to properly stream Prime to my tv, just you wait.
Kristen Bell (The Good Place)
She's baaack! When one door closes (R.I.P. House of Lies), a window (in heaven??) opens! Kristen Bell returns to the small screen in The Good Place on NBC. Created by one of the guys behind both Parks and Recreation and Brooklyn Nine-Nine, The Good Place was order straight to series, which is basically network speak for we believe in this, give us all you got. Bell excels at playing on-the-surface unlikable characters (Uda Bengt, Veronica Mars, etc.) and given that her character here is a woman who wound up in Heaven, when she should've wound up in you know where, I'm sure we're in for a hell of a performance. (Ha.)
Kylie Bunbury (Pitch)
To be honest, I teared up watching the trailer for Fox's buzzworthy Pitch. Kylie Bunbury (previously of Under the Dome) is poised to break out in her star-making role as Ginny Baker, the first female to play professional baseball and as a pitcher no less! The series was created in collaboration with the MLB. Ginny starts for the San Diego Padres and as such, a good chunk of the filming is done at their true-to-life base, Petco Park. While there's still yet to be a woman in the big leagues, it's thrilling to see what could be for such star athletes as Mo'ne Davis (2014 Little League World Series).
Photos courtesy of Hitflix, The Wrap, Variety, Uproxx, and USA Today