Break the Bloody Taboo: Girls In Delhi Will Have Lessons On Menstruation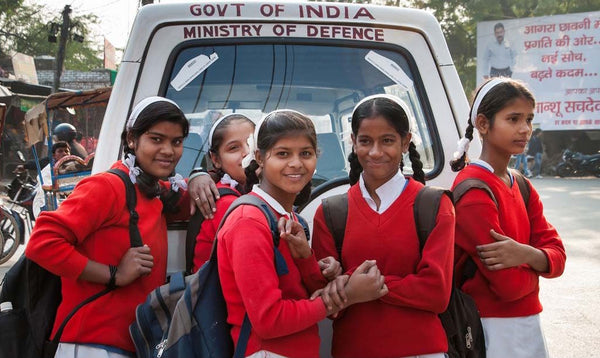 At the core of breaking a taboo is education. Education around an issue is essential. In an effort to "Break the Bloody Taboo" the NGO Sacchi Saheli will conduct "period talks" for teenage girls at government schools in Delhi.
Sacchi Saheli began imparting crucial lessons on menstruation in slums across India. They will conduct comprehensive sessions in 70 government-run schools.
"Usually lessons on menstruation are imparted to girls by their mothers who unfortunately also pass on superstition, stigma and fear surrounding the natural bodily process. There is an urgent need to educate young girls that menstruation is no disease and they need not be ashamed of it," said Surbhi Singh, a gynaecologist, who will participation in these lessons.
Girls will fill out a questionnaire at the onset of each session, to gauge how much they know about the process. The aim is to offer answers for basic questions these girls have about their periods, in an effort to dispel myths and empower these young women to take control of their health.
In many ways, the developing world is leading the way for innovations in menstruation education and empowerment for young girls and women.