Endo Warrior Spotlight: Jenny Oh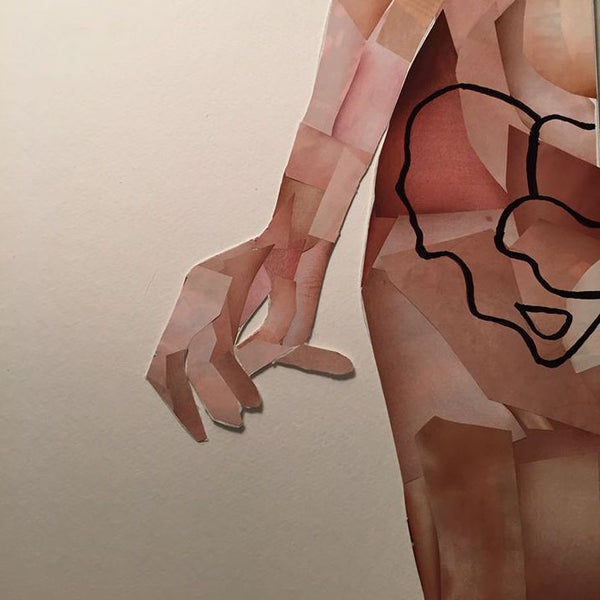 This month, we've teamed up with the Endometriosis Foundation of America to spotlight three incredible women with Endometriosis. We gifted these Endo Warriors with Dear Kate products to help them on their journey and they shared their experiences with us.
Meet Jenny Oh.
Tell us about your experience with Endo
I was diagnosed with Endometriosis, three years ago, after suffering 4 days of complete relentless pelvic pain. I had a 9 in cyst, that was obstructing my bladder, and impacting my uterus. I had a laporascopic surgery. Since then, it's been a battle of finding the right management and method for me, as it differs for each person.

How does having a community of fellow Endo Warriors help with your journey?
Having others share your most painful experience has been so empowering for me. It makes me feel valid, and relatable, to something that has been politcally, socially, and genderly looked at as an embarrassing experience to have your period. It was amazing, the first time, I met the group, Blooming Uterus, in San Diego – there were women of all ages, together, sharing our experiences, pain, painkiller haze, and finding support, amongst others that know as much as you do.
What is your standard period routine and how do period undies enhance it?
I stopped using tampons, and now use Organic cotton pads and pantiliners. I would like to use the Diva cup, to prevent less waste, but due to the fact my uterus is tilted, it can't be used properly… Using the Dear Kate period panties, was a game changer. It provided that extra added comfort and security that I don't always have when I'm on my period – due to the unexpectedness of the flow.
How do you like wearing our period undies?
I really LOVE my Dear Kate period undies! They are so resilient and so solid. You definitely feel secure on your period with these undies, when you need it the most. I hate always the feeling of standing up, and having that sensation where you just leaked everywhere, you really don't get nervous when you wear Dear Kate.
What does it mean to you to have Dear Kate's comfortable and confident period protection now?
I feel more secure now. I feel that during my period, I will have less leaks, and messes that always tend to ruin everything. Dear Kate undies, really offer that sense of support and coverage that you'll need extra for my most vulnerable time.
Would you recommend Dear Kate to other fellow Endo Warriors?
I would definitely encourage my fellow Endo Warriors to try Dear Kate period undies. It really does offer more support and coverage while your on your period. I don't know who wouldn't want that while their bleeding. This would definitely help us feel much more secure and reliant of protection during that time we endure.
Original artwork by Jenny, who uses art as a medium for expression of her myriad experiences with Endo.
SaveSave
SaveSave
SaveSave