Fangirl Friday: Amy Poehler (and her Smart Girls)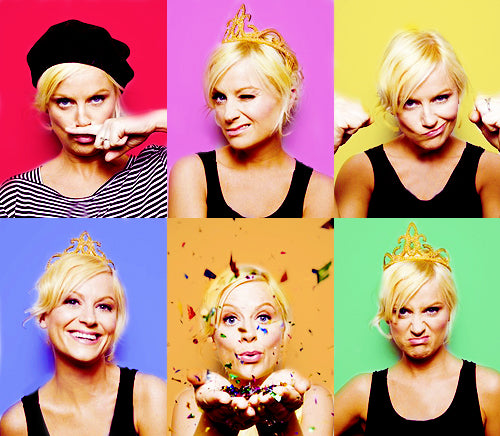 We're not the first to swoon over Amy Poehler, and we certainly won't be the last. She's a living legend who stole our hearts when she was on SNL then locked them away in her private collection during her reign on Parks and Recs.
That's because Leslie Knope knows what's up. Rarely does a Leslie meme not perfectly fit a situation; that's because she's the ultimate pick-me-up character. She's the big hearted, big brained, badass we all can look up to, a true shero. Just like Poehler herself.
And it's not just her comedy chops that have us beholden to this beautiful creature, but also Amy's incredible work with young girls through her organization Amy Poehler's Smart Girls, which is "dedicated to helping young people cultivate their authentic selves." The group was founded by Amy and two friends, and is hugely successful in its mission to empower women and girls everywhere
Amy started her career with the comedy troupe The Second City in Chicago where she quickly rose to prominence (because she's the best). She then moved to NYC to become part of the Upright Citizens Brigade, later founding the Upright Citizens Brigade Theatre with other members of the group.
Her memoir "Yes, Please" was published in 2014 to wide acclaim. If you're looking for an inspiring story full of honesty and hilarity, read it ASAP and weep tears of joy.
Through her art and her philanthropy, Amy Poehler has dedicated her life to helping others. She tops the list for Ideal BFF for most of the people we know and we dream of one day running into her on the subway, trying to say something funny, but likely just mumble screaming at her like a mad woman, then being friends forever. Sweet, sweet dreams.