Fangirl Friday: Malala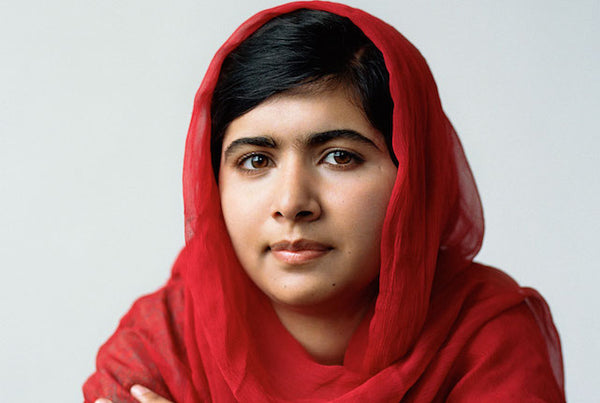 Taliban violence survivor. Education activist. Bestselling author. Nobel Peace Prize Winner. All of those accomplishments are impressive on their own, but knowing that all of these things have been achieved by an 18-year-old is pretty staggering.
Similar to Prince, Malala has attained one-name wonder status due to her global fame. While many people only became aware of Malala after she was shot three times by a Taliban gunman in 2012, Malala had in fact been a champion for women's education for several years prior. By the age of 11 Malala was speaking and anonymously blogging about education inequality and violence in her home country of Pakistan. She was so articulate and compelling that the Taliban perceived her as a threat, which lead to the 2012 attack. The attacks captured international attention and brought greater awareness to the education issues women face in Pakistan.
In 2013 The Malala Fund was established, which advocates for women's access to formal education, supports local education programs, and seeks to empower young women all over the world to fight for right to learn. At age 17, Malala becomes the youngest recepient of the Nobel Peace Prize thanks to her tireless and ongoing work in raising awareness and championing change.
Malala, you are the coolest and we're very thrilled you're our Fangirl Friday!
---
Sources
http://www.vanityfair.com/news/politics/2013/04/malala-yousafzai-pakistan-profile