Five Ways to Cope with (or Crush) that Holiday Stress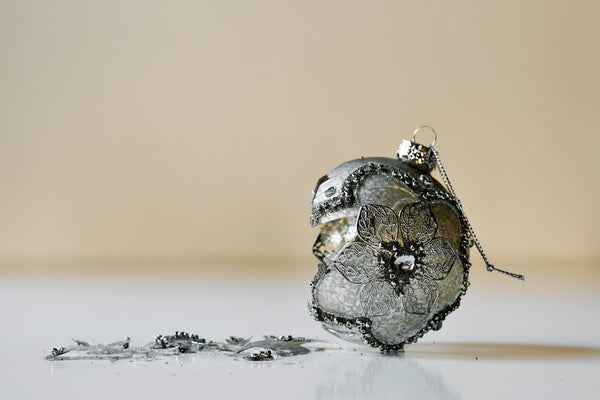 The holidays are here again, and between shoveling snow and endless runs to the store, you are ready to hitch a plane to an island solo. Before you grab your passport and throw up the deuces to your fam, try one of these tips to be a little more merry and a lot less harried.
Karaoke: Japanese for "In your face, Katy Perry."
There is nothing in the world better to blow off a little stress than putting on a seriously slinky dress, grabbing your girls, guys, and some bubbly, and singing your pants off. Besides the joy of seeing your bestie belt, "The Pina Colada Song," karaoke is actually one of the time-honored ways the Japanese have been on the longevity lists forever. Singing (even if you suck magnificently at it) actually has several health benefits like boosting self-esteem, improves mental health, and activating the nervous system in a good way. It also encourages the body to release endorphins (the same things you feel when you do strenuous exercise or have an orgasm; I like to call them "the tingles"). Sign me up for another round of "Me and Bobby McGee!"
Mindful Meditation
The holidays can bring out the frantic, rushed, "How can I get it all done to perfection," in everyone and sometimes the best remedy is a moment of meditation. You can traditionally meditate by sitting or lying and closing your eyes and emptying your mind. You can do a mindful meditation which is meditating while being totally present in action. For example, let's say your mindful meditation is focused around a cup of tea. Rather than flying through the kitchen and multi-tasking, stop and listen to the water rush into the kettle, smell the tea while you wait for the water to bubble, listen to the bubbles, pour the water over the tea, focus on the colors that erupt and their unique patterns as the tea comes to life, and so on and so forth. This naturally lowers blood pressure, relieves stress, and allows us to savor pleasant experiences, leading to a feeling of well-being and balance.
Dance, laugh, repeat
Turn on your Spotify and dance it out. With friends, with yourself, or with your imaginary boyfriend from Argentina. Dancing gets your heart pumping, reduces stress, and gives you a burst of endorphins. Tired of hearing about how you aren't married yet? Try a little "Girls Chase Boys Chase Girls" or, of course, the anthem, "Single Ladies (Put A Ring On It)." Tired of Uncle Ed's not-so-progressive views? A little of Lily Allen's "F**k You," will cheer you up in no time (and stay in your head for a week). Trust me; you will get your cardio in for the day and shake off that stress.
Take a nap
Everything in the world can be solved by a nap. Seriously, science says so. Grab your blanky and a comfy pillow you can flip continuously for the cool side and snuggle in for an hour. Many times stress comes because we don't get enough sleep or quality sleep. You'll wake up refreshed and more apt to love your annoying little brother's girlfriend. Maybe not love, but at least tolerate with some eggnog.
Furry Friends
Show Fido a little love and take him for a jaunt in the snow (or sand if you are a snowbird). Loving contact with animals reduces blood pressure and regulates heartbeat in studies, as well as reducing anxiety. Also, snuggling with your four-legged friend may be just what both you and he need with so many people around.