Gifting Yourself: 10 Gifts You Need to Give YOU This Holiday Season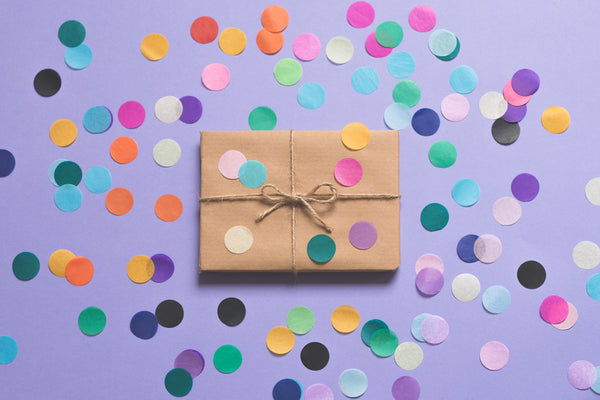 The holidays aren't just for all the ones you love around you, they're also about taking time to reward yourself for another year survived. It's a time to reflect on all of the highs and lows each year inevitably brings and make time for a little bit of peace in this crazy game of life.
Between the hustle and bustle of parading around and navigating the world of retail, trying to find those perfect gifts for your loved ones, make sure you make a point of gifting yourself too. I'm not talking about just buying yourself the cashmere sweater you've been eyeing, though you can totally do that too, but I'm also talking about the gifts you might not even realize you're missing out on.
When it comes to gifting yourself, here are 10 gifts you definitely need to give yourself this holiday season.
Self-pampering.
The holidays tend to come with a ton of hurried and busy behaviors which might cause you to neglect your personal well-being so be sure to truly take some time to keep yourself up and perhaps even give yourself a home spa treatment. Get a fresh new set of locks, put on that clay face mask or finally go and get that pedicure you've been putting off. This is your time to enjoy, too.
The freedom to indulge.
Don't painfully restrict yourself from all of the holiday goodies you'll inevitably be surrounded by. I'm not saying go overboard and eat an entire pan of shortbread cookies but don't say no to enjoying the delicious things that everyone around you is so generously sharing. Life is about balance and the holidays are a great time to enjoy the more indulgent things. Live a little.
The gift of time to unwind.
You're going to need some downtime because let's face it- sometimes the holiday season is an absolute shit show. It's important to take some downtime to keep your sanity in check even if that downtime is just a half hour a day of watching your favorite show with a cup of hot tea.
Rock fierce holiday look.
The holiday season is the ultimate excuse to wear your prettiest and shiniest things. Rock that holiday glitter eye look and wear that sequin garment with pride. There's no such thing as being overdressed to holiday events. It's your time to shine- literally.
Buy something for your home.
I don't have to mention the fact that sales are everywhere so now is the perfect time to step up your home game by making an investment in your living space. You don't need to go all out by buying the latest recliner or sectional but picking up a simple nick-knack home item, such as a new set of place mats or a swanky new coffee table tray with matching candle sticks will be sure to give you a boost of confidence in your living space.
Grab the good bottle of wine.
This time of year is the perfect excuse to buy the more expensive wines you've been dying to try. We all usually opt for the more low key and affordable brands all year long so now is a great time to allow yourself to spend a few extra bucks on savoring something a little more decadent. If wine isn't your thing, upgrade your favorite beverage of choice to a top shelf brand for a luxurious change.
Have a guilt-free holiday movie marathon.
Holiday movies aren't in short supply this time of year and as important as down-time is, so is getting into the holiday spirit- especially if you're a notorious Grinch. Plan an entire day or afternoon of guilt-free, responsibility free time with your couch, favorite blanket and all of your favorite holiday flicks from childhood until now.
Get some cute new pajamas.
Another retail favorite this time of year where sales are always booming is a cozy new set of PJ's- is there anything better? Bonus- they'll pair nicely with your movie marathon and top-shelf wine.
Make yourself an amazing home-cooked meal.
We tend to be so constantly on the move during the holiday season which makes eating meals on the go or preparing quick and easy meals second nature- and less enjoyable. Try and plan yourself an epic meal night at least once a week. Become one with your kitchen and make yourself something really delicious that you could never eat on the fly. Your body and wallet will thank you for it.
Forgiveness for the mistakes you've made.
It's nearing the end of the year and even if you've had some less than desirable times in the year behind you, give yourself a break. You're not perfect and you've done the best that you can so give yourself the gift of self-forgiveness for any of the mistakes that you've made. It's the most important gift of all.
And if you're still stuck, why not check out our webshop. Embrace your inner badass babe and rock some of our much loved Feminist AF gear all year long.