An Ode to Rocking White on Your Period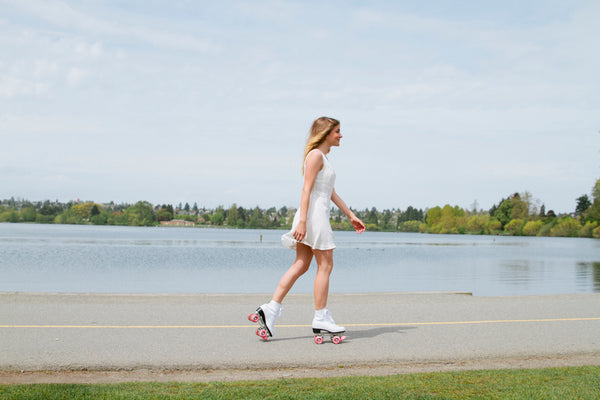 For many of us, summer only lasts for a few months before the cold weather rolls in, so we only have a short time to wear all the cute outfits we have in our closets. Nothing screams summer like a crisp pair of white linen pants or jean shorts paired with a simple top.
Whether it's a white tennis skirt or a rocking white dress for the end-of-the-summer bash, nothing can ruin your amazing outfit than Aunt Flow. Man, she can be a total style killer.
But, she doesn't have to be. With these simple tips you can still rock that amazing white outfit while on the rag.
Plan Ahead
It's happened to the best of us. Our period started without our knowledge. Don't let that happen to you while wearing white. Track your period (maybe with an awesome app?) and you'll know when to expect your monthly gift.
Avoid Pads
Pads can leak. Plus, they look bulky depending on what you're wearing. Wear a tampon, and if you're really worried, wear a pantyliner for added protection. If you must wear a pad, wear one with wings.
Wear Spandex Over Your Panties
Many martial artists and nurses use this trick. Wear a pair of spandex shorts over your panties, especially if you prefer wearing a pad instead of a tampon. The spandex will keep the pad in place and help prevent leaks.
Be Prepared
Bring extra tampons and pads with you. Tuck one or two extra in your purse or pocket for that "just in case" moment that always seems to be the case. You never know when you or your girlfriend might need one.
Change Often
If you're prone to heavy periods, especially during the first few days, change your pad or tampon more often. Changing more frequently will help reduce the chances of leakage.
Don't be afraid to wear white while on your period. Sure, your mom and grandma told you not to, but they also told you to not wear white after Labor Day. We think you should rock what you want, when you want because you look gorgeous.