Menstrual Delights: What Movies to Watch When You're on Your Period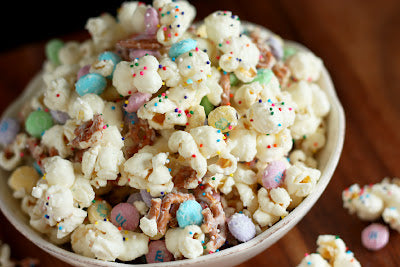 It's that time of the month again and you are feeling a whirlwind of emotions. Achy, mean, nostalgic, lusty, angry, euphoric (once that mega-dose of Pamprin first kicks in), dejected (about 4 minutes later), romantic, and Greek Tragedy Vengeful. For this myriad of feelings, I humbly suggest the following films to empathize with and maybe live out your revenge fantasies. When you're on your period, comfy is key, so pop a little corn, grab some Raisinettes, snuggle under your best blanky, and enjoy a nice night in.
Try a Period Film for your Period
The feels: nostalgia, romance, sweetness, escapist
Ahhhh…Emma, Pride and Prejudice, and Crouching Tiger, Hidden Dragon. There is something about being totally swept up and away in a well-done period piece. The costumes make you long for an entire petticoat section of your closet. The sets are reconstructed with the greatest of care and are exotic to our Western eyes. The romance, well, there actually IS romance! No three-word text to decode after a date to find out if you have a second date. These dudes actually bring trinkets, meet parents, and lustily stand in a corner pining for their lady. And might I just add: Colin Firth. 'Nuff said.
Laughter is the Best Medicine (Tip: don't laugh too hard!)
The feels: cheerful, vindicated, belief in humanity again
There is nothing like a good, hearty chuckle when you feel like you have been kicked repeatedly in the vagina by an angry, ruthless donkey. Being of sarcastic wit, I am not a huge fan of RomComs, but a few pass muster; favorites include: What's Your Number and Someone like You. Someone like You has me in a zoological analysis of everything for weeks with its talk of biological imperative and new cow versus old cow, and then there is plenty of yummy Hugh Jackman. What's Your Number ponders the age old quandary of how many sexual partners can you have before you become unmarriable; an entirely baseless question, but one that scares the crap out of many a miss. Did I mention a mostly bare (and heart-breakingly adorable) Chris Evans? Basically, both movies have a "scoundrel" who really is just a beat-up teddy bear (spoiler, but seriously, it is like RomCom standard, you should know this by now) who steals your heart. Non-RomCom, I tend to favor the shenanigans of Rogen and Company. Superbad has a special place in my heart as there is a very distinct moment where a girl has her period on Jonah Hill's leg while dancing which he realizes as her boyfriend, bearing the same spot, goes looking for him
There will be blood…for once it belongs to someone else
The feels: vengeful, mad, angry, lusty, and rebellious
While some women can watch The Notebook over and over during this time of impairment, I would rather see action. Give me some 300 with its Ancient Greek background, painted-on abs, and Xerses' equal opportunity orgy before a schmaltzy romance. Something about Lena Headly telling Gerard Buttler, Come back with your shield or on it," makes me say a little, "Hell, yeah. She is a BOSS." Casino Royale or Skyfall will send me into espionage frenzy as I envision myself as a sexy spy (who's definitely not having her period while in a skin-tight dress) and trading clever remarks with Daniel Craig. The coup de gras would have to be a great Tarantino film like Reservoir Dogs or Pulp Fiction, plenty of blood and plenty of cussin.' Maybe in the end, we just want the boys to bleed.
No matter what your flavor, take a night off and enjoy a little TV time while your lady bits are overworking. A little fantasy does a body good.
photo courtesy of Cooking Classy