MG Fall Reading List: Anticipated Female Fronted Book Releases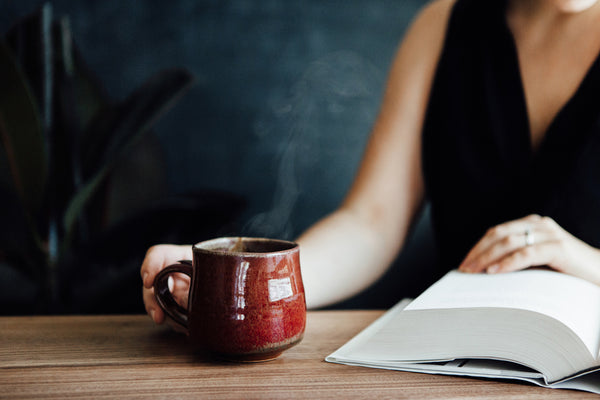 Maybe it's because I went to college in New England, but the moment I see a leaf fall, I'm like where is my tweed blazer and my library card – IT'S AUTUMN. Who else is immune to the charms of a good book, a cozy blanket, and tea on a Saturday morning or a weekday evening in? Sitting in the park on your lunch break with a masterful sandwich and a scintillating novel enjoying the last of outside-is-ok weather?? No one I tell you.
For the book worm in all of us, here's the start to your fall reading list with some of the titles I've been on the wait list at the library for…
The Mothers has earned a lot of early praise and buzz for its depiction of Nadia Turner, a young smart black teen growing up in modern Southern California, who is forced to maneuver a pregnancy at a complicated age. The novel covers the ripples of her decision years down the line, showing the fault lines in her sense of community as she works to distance herself from things left unsaid. It's a dazzling debut, one the author has worked on since she was Nadia's age at the start of the book (17 years old!!!).
Many of you may already be familiar with Emma's writing, particularly the riveting Room which tells the story of a girl-grown-woman through the eyes of the son born to her in captivity. That title was adapted just last year into a motion picture film which secured an Oscar for a spectacular Brie Larson in the mother role. I sense a similarly cinematic ending for The Wonder which tells the tale of a journalist sent to investigate a 'miracle' in Ireland – a girl who has eaten nothing for months and survived.
2016 was a wondrous year for the debut novel, Jade Chang's The Wangs vs. the World being no exception. Jade turns the 'strike it rich in America' trope on its head, starting the novel from the family's patriarch's point of view post-2008 financial crisis. As an immigrant turned millionaire turned Chapter 11 cautionary tale, Charles Wang is forced to relocate his family from Bel Air to the Catskills. The fallout affects each of them in both the same and different ways, but what appeals to the reader is Jade's searing takes on what it is to grapple with your identity as a first or second generation American, and how that questioning can even affect your relationships with those going through the same thing alongside you, those you hold so dear.
Today Will Be Different is another satirical return to form for Maria Semple, author of 2012's bestseller Where'd You Go, Bernadette? Maria has a knack for shining a light on the small internal melodramas that plague her middle-aged heroines, writing them in such a way that we still relate, even in their unlikeable moments. When Eleanor starts the novel with a hurried incantation about the ways she will be different that day, I felt as though I'd whispered the same promises to myself – so human are her moments of self doubt and reinvention.