Your Guide to the Must-See Summer Films Feat. Badass Female Leads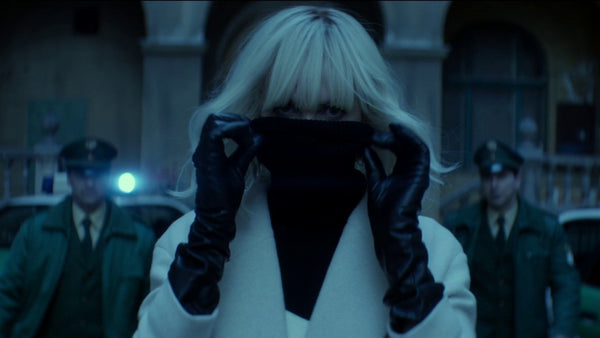 Summer films might just be the best way to beat the sweltering heat; slipping into a chilled movie theater, kicking your feet up with a bag of popcorn, readying yourself to be entertained. Major bonus if you can be inspired too.
For your viewing pleasure, we've rounded up some of the must-see summer films featuring badass female leads who will make you want to get up, get out and go fight for something. Or fight someone. Either way.
Coming soon:
It's easy to make assumptions about Lady Macbeth, but this isn't Shakespeare's villainess, this is Katherine (Florence Pugh), a Victorian era woman whose oppressive, subjugated existence has reached its breaking point in this gripping period drama meets thriller. Released today (July 14th).
Queen Latifah, Jada Pinkett Smith, Regina Hall, and Tiffany Haddish star in this heartwarming, hilarious story a group of best girl friends who take a trip to The Big Easy to let loose and end up running into, among other characters, their wild sides. Released July 21.
Charlize Theron stars as an MI6 spy (Lorraine Broughton) who takes on an espionage ring, kicking major ass with looks that will literally kill. Oh, and she does all her own stunts because she's the f*cking coolest. Released July 28.
The adaption of Jeannette Walls' bestselling memoir recounts her unique upbringing and its effects on the woman she becomes. Brie Larsen plays the grown Walls in this highly anticipation summer film. Released August 11.
Out now:
If you haven't already seen Diana (Gal Gadot) save the world, go now. Trust us.
Reviews are in and they're not great, but the newest installation of The Mummy franchise does feature a fierce female villain aka The Mummy. Sofia Boutella calls her character "The Ultimate Feminist," which makes this widely (and harshly) panned summer flick, a little more intriguing. Kind of.
A night of wild fun turns dangerously dark in this star studded comedy with ScarJo, Kate McKinnen, Ilana Glazer, Zoë Kravitz, and Jillian Bell. Reviews have been meh, but the cast is SO good.
When it comes to summer films, we're all in for the good and the badass. The bad, not so much, but don't hold us to that. Sometimes it's just so hot outside.
SaveSave
SaveSave
SaveSave
SaveSave
SaveSave
SaveSave
SaveSave
SaveSave
SaveSaveSaveSave
SaveSave
SaveSave
SaveSaveSaveSave
SaveSave
SaveSave
SaveSave
SaveSaveSaveSave
SaveSave
SaveSave
SaveSave
SaveSave
SaveSaveSaveSave
SaveSave
SaveSave
SaveSave
SaveSave
SaveSave
SaveSave
SaveSaveSaveSave
SaveSave
SaveSave
SaveSaveSaveSave
SaveSave