Permission to Nest and Rest: Hygge up this Winter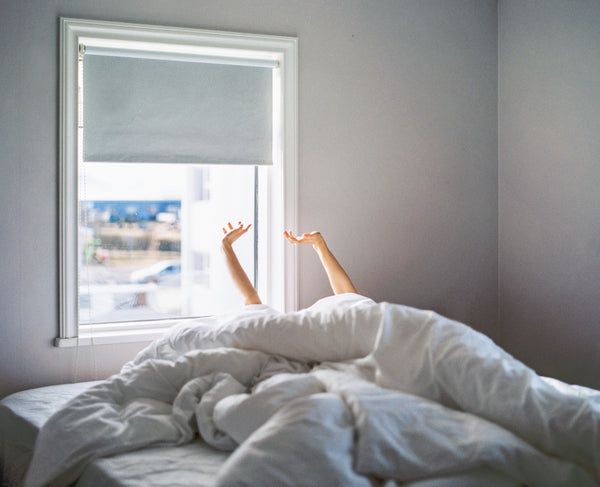 Baby, it's cold outside, and mama just doesn't have the desire to get all dolled up just to wait for your Lyft in the cold, get snow-melt-funk all over my beautiful suede boots, and get hit with the "crying winds," a.k.a. the wind hits your face so sharply that you cry and your mascara wins you second place in an Alice Cooper look-alike contest. So, this winter I highly recommend you get cozy and broaden your cultural horizons; it's time to teach you how to hygge.
What is Hygge?
Hygge, pronounced hue-gah, is the Danish philosophy of living with a special focus on coziness within your environment and coziness within your heart (AWWW…how cute is that, right?). It revolves around finding the extraordinary in ordinary moments. Most commonly, it is adopted by many all around the world during the bleak, wintery season to deal with our general feelings of malaise and the "blahs," or so far as serious depression from Seasonal Affective Disorder (SAD). Makes you wonder how Hamlet would have fared if he had a few extra cups of hot cocoa, a toasty fire, and a soft blankey to snuggle up to with Ophelia.
How to Hygge
First things first, change your attitude. Look at the cold weather as Mother Nature's permission to relax and restore your body during this chilly time instead of a pain in the patootie. Next, let's start by adding some charm to your residence. Look around your place, how could you cozy it up? Pull out the candles and fuzzy blankets. Stack some books you have meant to read (for three years) on the coffee table. Soften the lights and soften your heart and mind; think about what makes you happy.
Create beautiful rituals out of things that are currently just functional. If you start your day with tea or coffee, light a candle and enjoy the brewing smells, put it in a prettier cup, and sit down and enjoy it. Pull up Pinterest and pull out the crock pot and make a nourishing stew or soup to enjoy later that day. Take long hot baths with your favorite Lush bath melts and follow up with a lavish full body moisturizing. Basically, do the little things we speed thorough in life with intention and care. It will completely change your outlook once you embrace this philosophy, I promise.
Have a Hygge Party
It's the weekends and the snow and ice have kept you from your buddies whom you miss terribly. It is time to host a Hygge themed grown-up slumber party! Invite your peeps over to snuggle in for some stew, mulled cider, and nesting. Everyone should show up in their comfiest jammies (or change into them the second they arrive), pillows and blankets in hard, and some part of the night they are responsible for coordinating. Maybe your favorite guy Rich plays bartender and swirls up some warm and tipsy cocktails. Your girl Em oversees fun games like her unique hybrid of I-Never-Truth-or-Dare-Cards-Against-Humanity. Matthew builds a campfire of candles and invites everyone to roast marshmallows for smores, and you end the night watching The Girl with the Dragon Tattoo, fully committed to the snowy setting and dark psychological twists.
Whether you hygge solo, coupled, or with a group, remember that the big idea is to find beauty in the small things. Snuggle in and find your warm, gooey center.