Real Talk: An Open Letter To Guys I Date This Winter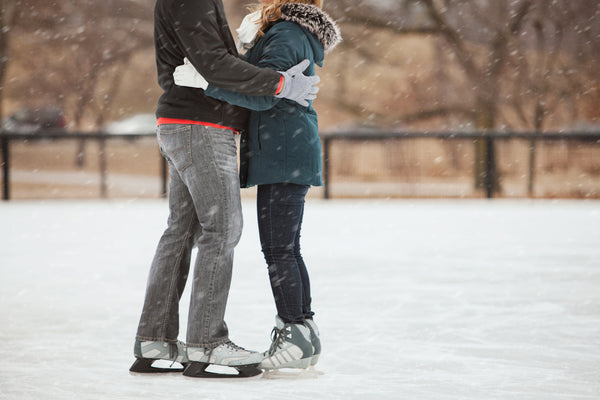 Hey guy,
I had hoped that this summer, complete with its steamy summer nights, twinkling city lights, and all the other excitements that make summer the romantic hot bed for sweet memories that it tends to be, would end in me being whisked away to some remote island for a secret, carefully-planned excursion put together by Mr. Right, complete with a simple diamond and him getting down on one knee.
Since nothing even close to that happened, I am back on the market.
Lucky you.
But, I feel that, because of how completely unimaginably ridiculous my dating experience was this summer, there are a few things that we should clear the air on right now so that we can go into this winter dating season with our best foot forward.
Firstly, I don't mind facial hair. In fact, it can be kind of nice, all scratchy and fluffy, like a tiny pillow for my face when we hug. Plus, your beard, mustache, or goatee will match nicely, almost like the perfect purse and shoe pairing, with my unshaven legs. Also, feel free to shave, if you'd like. I must warn you, however, that my unshaven legs will be a permanent fixture until about March, maybe May.
What I do mind, however, are offensive smells. I excused more than my fair share of b.o. this summer. It was hot, I reasoned. There were lots of sports being played, I told myself. But, despite my best attempts at Jedi mind tricks, the pungent odor or arm pits and moldy gym socks that threatened to make my nose bleed when my date would close in for a sweaty snuggle put a little damper on the date.
This will not be tolerated during the winter. If you are a heavy sweat producer, please carry, at the very least, a moist toilette and a stick of deodorant with you.
If you choose to disregard this, expect zero chill on b.o. jokes and zero chances for any future dates with me.
Also, let's leave this lameness in the past: "I'm not looking for a relationship."
By the time we get to our first date, you will be well aware of my intentions. If you tell me the above on any date, I will assume that you are a traitor and traitors will be "dealt with" on sight.
Again, you have been warned.
Last, but certainly not least, we shall go out on dates. I don't care if there's a mountain of snow barricading our homes. I don't care if there's a sea of lava between your car and my front door. There will be no Netflix and chilling just because it's a little cold outside. So, if a four wheeler and a shovel are things that need to go on the shopping list, so be it.
Basically, let's make dating fun this winter.
Sincerely,
Female Dater with Winter Goals