The Female Fronted Podcasts You Should be Listening To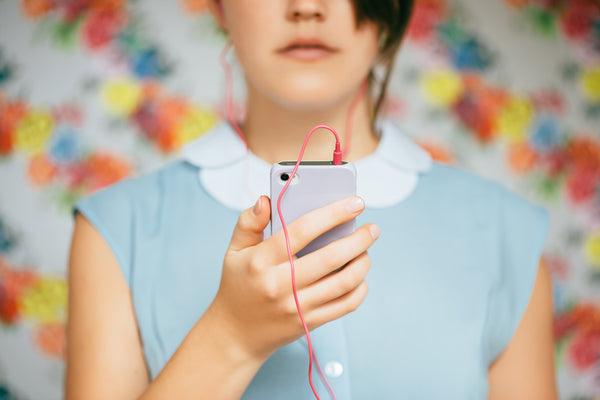 After recommending the gals from My Favorite Murder to a friend over drinks, it got me thinking about all the great podcasts being produced by women these days. Here are some of my recent favorites:
Do you have a talk radio-sized hole in your heart? Are you a long time listener, and never a first time caller? Well look no further. Anna Faris and her fabulously funny friends are here to help. Help may be the wrong word though, Anna is quick to admit as she and her revolving door of guests dole out relationship advice to those brave enough to call in while sharing personal anecdotes and cracking plenty of jokes. Do I pretend that I'm part of the gang when I listen? Absolutely. Listen and tell me you don't want to be friends with these people. They're hilarious!
Aka the list of topics my mother has told me never to bring up at Thanksgiving. Thankfully (see what I did there?) Anna Sale and the good people at WNYC are breaking the barriers of polite conversation in order to delve into some really meaty issues. Topics are wide ranging and always thought provoking; recent subjects have ranged from deportation to near death experiences. Think of the podcast as a really really good discussion group from your favorite college course, minus the one section asshole.
"Beckett Graham and Susan Vollenweider: Two women. Half the population. Several thousand years of history. About an hour. Go." Figured I couldn't say it better than the ladies themselves. For those of you whose favorite class was always history, meet the History Chicks. Favorite episodes include the Schuyler Sisters (Hamilton in the house!), Agatha Christie, and the most recent Shirley Chisholm.
Seriously, have I mentioned how much WNYC is killing it these days? Jessica Williams and Phoebe Robinson are two best friends just trying to make it in this crazy comedy world and if their live show is any indication these are some soon-to-be marquee names. Jessica you may recognize from her work as a correspondent on The Daily Show and Phoebe from R29's web series "Woke Bae". The two basically invite the listener to sit on their catch up sessions, musings on what it is to be a black woman living and thriving in Brooklyn.
YMRT has been around since 2014, which is why I'm embarrassed I barely discovered in a few months ago. If you've spent a hot minute or two in the archives of the Hairpin's Scandals of Classic Hollywood and mourned when you've reached the end of their publication, then is this the podcast for you. Karina Longworth tackles the first century of the silver screen in epic (and meticulously researched) detail. Her topics vary both in specificity (the paramours of Howard Hughes) and breadth (a multi episode arc on McCarthyism in Hollywood) and the results are as entertaining as they are informative. While these are definitely aimed at the true film buff, I'd recommend the podcast for anyone with an interest in history.