What's the Deal with the HPV Vaccine (and Why Aren't More Women Getting It)?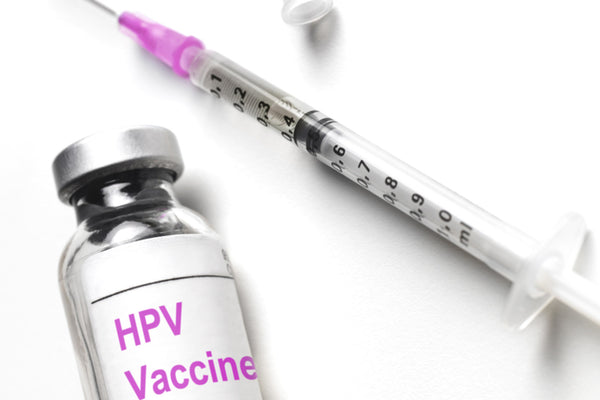 Human Papillomavirus (HPV) is the most common sexually transmitted infection in the United States. It is so common that nearly all sexually active people will get it at some point in their lives. Thankfully, there is an HPV Vaccine.
Each year, over 30,000 people in the US are affected by a cancer caused by HPV infection. While there is cancer screening available for cervical cancer, other cancers commonly caused by HPV cannot be screened (mouth/throat, anus/rectum, penis, vagina, or vulva). The HPV vaccination provides lasting protection against these infections that most commonly cause cancer.
Here are some things to know about the HPV Vaccine, per the CDC:
The HPV vaccine is safe and effective.
All boys and girls ages 11 or 12 years should get vaccinated.
Catch-up vaccines are recommended for males through age 21 and females through age 26.
The vaccine is recommended for gay and bisexual men and transgender individuals through age 26.
It is also recommended for men and women with compromised immune systems (including those living with HIV/AIDS) through age 26, if they didn't get fully vaccinated when they were younger.
While these are the facts, The American Congress of Obstetricians and Gynecologists (ACOG) finds that "Despite the benefits of HPV vaccines, only 41.9% of girls in the recommended age group, and only 28.1% of males in the recommended age group have received all recommended doses. Compared with many other countries, HPV vaccination rates in the United States are unacceptably low."
Common side affects for the vaccine are mild and include:
Pain, redness, or swelling in the arm at the site of the injection
Fever
Headache or feeling tired
Nausea
Muscle or joint pain
Clinical trials show the vaccine provides near 100% protection against precancers and other health issues related to HPV including genital warts.
So why these low numbers? Is it lack of education around the seriousness of HPV? Is it lack of education around the ease of the HPV Vaccine? Share your thoughts below.
More info: