Wise Words from Just a Few of the Phenomenal Women of Black History Month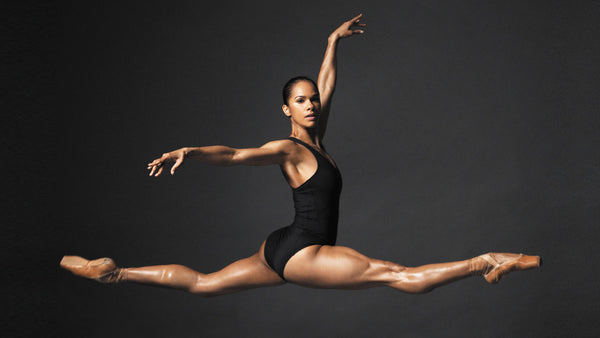 Every February, we as a country celebrate Black History Month to honor African-Americans who contributed to U.S. History. This year, I wanted to focus on the wise words of Black women, past and present in the wake of the Times Up! initiative.
These women deliver advise that can guide all women on everything we experience universally.
"The path to your success is not as fixed and inflexible as you think."
No one knows the truth of finding flexibility in demolishing stereotypes like Misty Copeland. She fought every stereotype from upbringing to body type to become the first Black principal ballerina in the American Ballet Theatre.
"It isn't where you came from; it's where you're going that counts."
"The First Lady of Song," Ella Fitzgerald was destitute when her name was drawn to compete in the Apollo's Amateur Night in 1934 where she wowed the infamously tough crowd with her rendition of "Judy." After that moment, with a little help from her friends, she began singing everywhere she could and soon was a star. She suffered discrimination but persevered to have a career spanning her entire lifetime, won 13 Grammys, and made over 200 albums with over 40 million albums sold total. (Author's Note: Listen to "But Not for Me" whenever your heart hurts and you want a good wallow; there is nothing in the world like it.)
"Never make someone a priority when all you are to them is an option."
Dr. Maya Angelou is probably considered one of the most famous poets in the world, but there's much more to her than just poetry. Dr. Angelou lived a multi-dimensional life as a civil rights activist, feminist, dancer, director, novelist, street trolley driver, educator, producer, actress, and historian. She deeply understood the power of words and encouraged others to contemplate their importance as well.
"Turn your wounds into wisdom."
Oprah Winfrey is synonymous with success and overcoming. Media mogul, actress, journalist, philanthropist, and producer are just a few of her titles. Someone who experienced abandonment, childhood rape, discrimination, and abuse, Oprah has found the inner resolve to make lemons into the best tasting lemonade anyone ever tasted, and she's helped countless others do the same with her talk shows, philanthropy, and educational programming.
"You can waste your life drawing lines, or you can live your life crossing them."
Wise words from the Thursday Night Dialogue Whisperer, Shonda Rhimes, who created network television dramas with a strong, but human female protagonists. Rhimes also went on to write an inspirational book, The Year of Yes, to encourage more people to stop letting fear control their lives and just start saying yes to new experiences and challenges.
There are scores more influential Black women who inspire, innovate, and improve the world on a daily basis. Take a moment this month to celebrate the women and men who have worked hard, through travails like poverty, lack of opportunity, and discrimination to make the world a better place for all of us. Happy Black History Month!
Photo courtesy of Health.com