Yoga for Your Spring Transition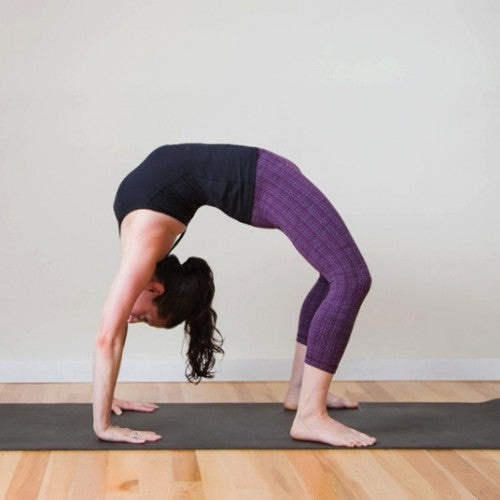 Spring has sprung and as we shift into a new season, we must remember that our bodies and daily needs are shifting as well. Yoga is a great way to help us shed the physical and mental heaviness of winter and allow us to take deeper breaths this spring.
Below is a detoxifying yoga routine and breathing exercise to boost our respiratory, circulatory, and immune systems, making it easier for the body to fend off allergens and enjoy all that this wondrous season has to offer.
Want to know more about the Ayurvedic tradition?
In the Ayurvedic tradition of medicine, winter is the time when the Kapha Dosha (earth and water elements) begins to increase in the environment. This can manifest in our bodies and minds as any of the following: coldness, heaviness (both physical and mental), congestion, sinus pressure, low energy, and a foggy mind. Spring is the time for lightness, heat and movement. When the Vata/Pitta Dosha (air and fire elements) begin to increase in the environment, this can also manifest itself as congestion (and allergies). The good news is, however, now you have a way to transition more easily from winter to spring, to rid yourself of that sense of heaviness and embrace the lightness of this new season.
Have you tried any of these poses? Want to try something new? This stress-reducing yoga sequence is simply the best!
Photo courtesy of Migas.tumblr.com