10 Times This Season of Game of Thrones Had Us Feeling Feminist AF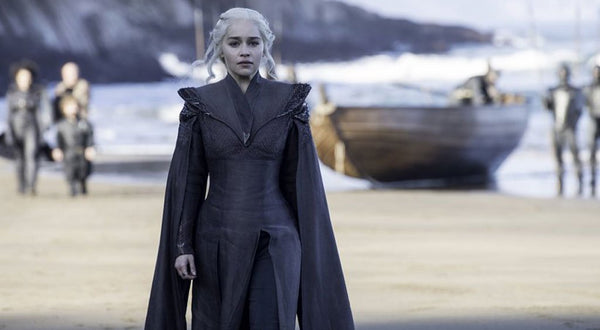 With the epic Game of Thrones finale last night (not a spoiler, that's a given), we wanted to celebrate some of the most feminist AF moments in this season, in a show where women really do run the world.
Okay, spoilers ahead if you haven't watched season 7. Also, why haven't you watched season 7?
Every time Daenerys rides a dragon.

Cersei ruling with no mercy.

Arya crossing names off that list.

Lady Olenna: the baddest bitch.

Sisterly love aka an unbreakable bond.

Daenerys coming home looking fly AF.

That Dornish resilience tho.

Arya playing all the mind games.

Lyanna Mormont being so damn cool.

Nymeria: actually, she's the baddest bitch.

Season 8 can't come soon enough.