7 Ways to Pamper Yourself Using Things You Already Have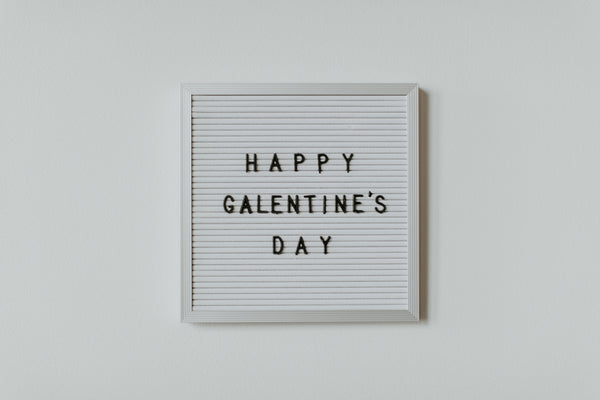 Sure Valentine's Day is coming up, but remember (just as important) is Galentine's Day – the chance to treat yourself and your best ladies to some much needed pampering. So be sure to take care of the number one lady in your life!
There isn't much quite as relaxing or satisfying as a good spa treatment. But, it can cost a pretty penny and there are things found in the average cupboard that would help create wonderfully relaxing moments for yourself. Here are some ideas to get your started:
Coconut oil
Coconut oil is a wonderful natural moisturizer. One great use for this in your beauty regimen is makeup removal. Remove that stubborn makeup by applying warm coconut oil over the face and eyes. Be careful not to get any inside your eyes as it may irritate them and make it difficult to see. Coconut oil can also be used as a massage oil and carrier oil for essential oils.
Olive oil and avocado
Mix a little olive oil with mashed avocado to make a lovely and hydrating face mask. Massage the mixture onto your face. Leave it on for 15 minutes. Gently remove the mix with a wet face cloth and see how your skin shines! This treatment can be repeated as often as you would like.
Lemon, sea salt, salt, and coconut oil
Mix 1 cup of brown sugar, ½ cup of sea salt, 2 tablespoons of lemon juice, and two tablespoons of coconut oil and make a paste to create a wonderful body scrub. Apply the mix to damp skin, scrubbing in a circular motion. After scrubbing to your pleasure, rinse the mixture off with warm water. This will help to open the pores and refresh the skin.
Eggs
Eggs can be used to make a great hair mask. Beat 2 eggs, mixing 3 tablespoons of olive oil. Apply the mixture from root to tip and wrap your hair in a towel for 30 minutes. Wash your hair the way that you would regularly. This is a great treatment for severely damaged and dry hair as it helps to restore the moisture balance.
Milk
Milk can serve as a skin softener. When mixed with 4 cups of warmed whole milk, two tablespoons of Epsom salt, and your favorite essential oil, milk can become a great treatment for the feet. The acids from the milk and the salt work together to break down hard skin that has formed from constant pressure.
Strawberries
Strawberries are a natural teeth whitener. Mix 1 strawberry with a pinch of baking soda. Apply to the teeth with a tooth brush and let it sit for five minutes. Brush your teeth as usual and watch them become pearly white, removing any stubborn stains.
Bananas
Bananas have been heralded as nature's alternative to Botox. Mash up a banana with honey and yogurt and apply it to your face. Leave the mixture to dry. Then, wash your face with cold water. This helps to remove wrinkles and bring back the youthful glowing skin that you once had.
You don't have to go anywhere to get your spa treatments. In fact, there are several ways that you can pamper yourself using regular kitchen items. These are chemical-free with no side effects. Using these and other methods, you can soon find yourself on a relaxing staycation of your own creation.