Real Talk: On the Challenges of Finding Tampons Abroad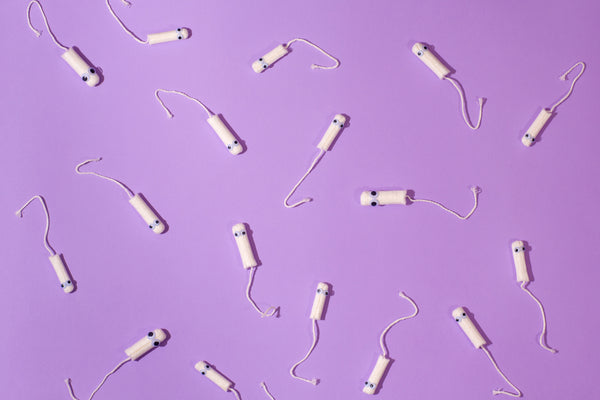 I recently embarked on a long-term digital nomad phase of my life. Of all the things I thought to pack, tampons never really crossed my mind. After all, since the tender age of 11, tampons had always been not only plentiful but abundant in options. I knew I would be able to walk into any store, at any time, and buy a box of my favorite brand.
And then I went to Europe.
I found tampons in Europe without much trouble; however, they were largely of the applicator-less form which has never been my first, second, or eleventh choice. If I wanted more options, like an applicator, I would have to go to a specialty store to find them, and they weren't always there or in a wide range of flow styles. In Europe, they do not seem to super-size flow as they do in the US, so lite and regular were usually the only options available.
Eastern Europe, in places like Bulgaria and Belgrade, I had a much more challenging time finding a range of choices. I ended up gritting my teeth and giving into the sans applicator variety.
And then, I went to live in Marrakesh for a month. There were no tampons. Not a one.
In retrospect, this should not have surprised me due to the culture (there are many veiled women in Marrakesh) and antiquated beliefs about tampons de-virginizing a woman, but it still did. As I stood in the aisle of the Carrefour (the grocery plus store most popular in Marrakesh), there were limitless varieties of pads and not a tampon in sight. I tried several stores until the realization hit that I was not going to be purchasing any tampons this cycle. Luckily, I had some left and a woman from our group had gone to the US for a week and was bringing some back which all the ladies in our group jumped on like we were at a non-tagine buffet (there's a lot of tagine in Morocco).
But it leads me to think: what other countries also ban tampons or just don't sell them? It turns out; it's more than one might think.
Allegedly, only two percent of Chinese women use tampons, so they aren't widely marketed or sold there.
According to Euromonitor, tampons are not sold in Nigeria, Turkey, Kenya, Thailand, Morocco (see above), and the United Arab Emirates.
Cultural and social norms are the reason why tampons are not used in these countries. Of course, generational preferences, a mother handing her daughter a pad when she menstruates, can also lead to a hygiene product loyalty that largely influenced by first-timer experience.
So, before you grab your passport on your next international getaway, be sure to do a quick online search to see if you need to pack some tampons along with your favorite bikini or snow pants. It will save a lot of hassle trying to track them down when you could be catching a sunset in Tuscany or watching day break in the blue lagoon in Iceland.