BEHIND THE LENS: 2017 Campaign shoot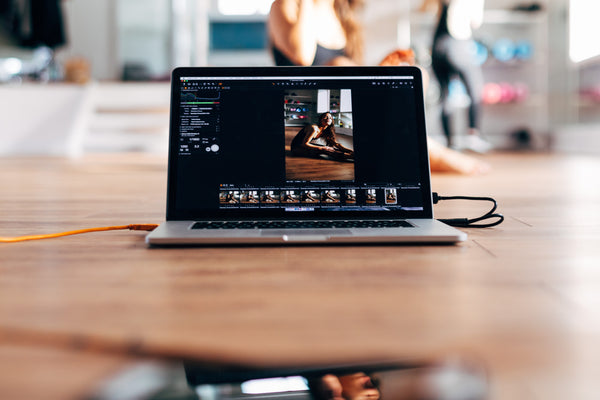 A few months ago on a chilly AF morning in North London, we headed down to a boxing gym to shoot our 2017 campaign. Armed with the addition of our new dance collection, the pressure was on to deliver something awesome for you guys. The concept? A gritty, bad ass shoot to rival the stigma typically attached to women and their periods (srsly, we promise no blue liquid or flowers in site). Take a peek behind the scenes and see how we created the magic you see on our gram' today.
 We want to empower and inspire women worldwide to take on the #28DAYCHALLENGE and live every day of the month, like every other day of the month. 
* Featured: CamiLux Leo 
Number one rule on set- must take back of camera shots for Instagram. Literally, #doitforthegram 📸 
Featured: Gray Mosaic Capri Legging. (Can we plz take a minute to appreciate those mesh panels! 💅🏻 )
Can we have our own personal make up artist on hand every day plz? 
Featured: Black Full Length yoga pants 
Featured: Black Full Length Yoga pants with a side of sass 💁🏻
Featured: Black Capri Leggings
And that's a wrap! Check out our Look Book  for all the finished pics and make sure you're following us over on Instagram ( @dearkates) to keep up to date with all the latest news and inside scoops! 👊🏻
www.dearkates.com
Instagram: @dearkates
Twitter: @dearkates
Facebook: www.facebook.com/DearKate
Pics by Stuart Cameron