5 Badass Female Illustrators to Watch Right Now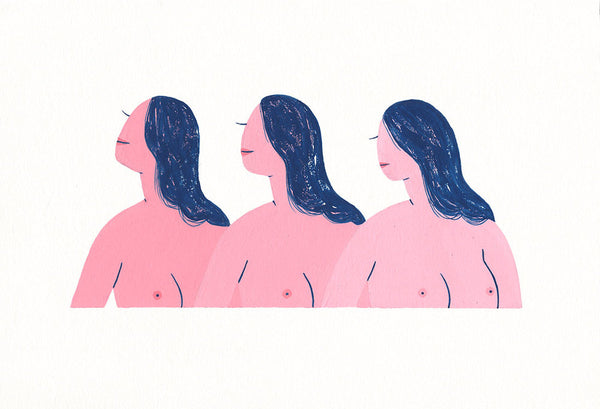 It's no secret that art inspires, but at its best it also empowers. There are countless incredible female illustrators using their art to do just that. Using humor and poignant observations of society, the conversations these artists provoke with their work are crucial if we are going to affect true change.
Here are some female artists we're currently swooning over:
Alison Rachel
Alison Rachel's Recipes for Self Love comprise a series of inspiring, intersectional illustrations that are intended to lift us up and do just that.
Nina Cosford
Nina Gosford is a London based illustrator and her new project is "My Name is Girl: An Illustrated Guide to the Female Mind". Yes, please!
Rachel Jo
Rachel Jo's unique style explores the beauty and realness of the female body and the body positive and negative impacts of being a woman in today's society.
Gemma Correll
For the illustrator-obsessed among us, Gemma Correll is a household name. Her adorable, hilarious and thought-provoking sketches tackle taboo topics like depression and anxiety and are just perfect.
Jeannette Langmead
Jeannette Langmead does it all, from comics to customized paper dolls, she's got an awesome sense of humor and a realness we can really get behind. Her 2013 comic "I Made This to Impress a Boy" is all of us.
This post is short, but the list is long and we keep discovering new phenomenal women whose art is sparking conversation and hopefully, changing minds.
SaveSave
SaveSave
SaveSave
SaveSave
SaveSave
SaveSave
SaveSave
SaveSave
SaveSave
SaveSave
SaveSave
SaveSave