Five Female Focused Film Companies to Watch Out For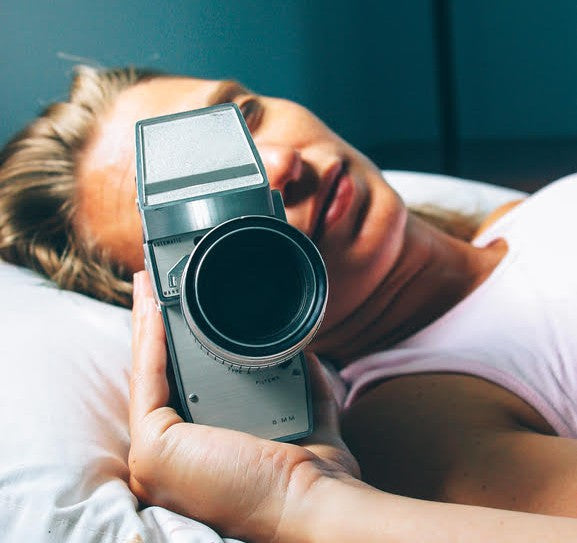 More and more people are starting to become enlightened to the great gender imbalance that exists in entertainment. Whether it was an article in the NYTimes, a hashtag on Twitter, or any of the numerous celebrity penned essays that did it, America is waking up to the fact that it's high time to break up the old boys' club that is Hollywood.
A Casual Romance? More like seriously in love… Lena Dunham and Jenni Konner, known for their creative collaborations on Girls, are making sure the fun doesn't end for them (and HBO) after the show's sixth season. The duo is setting up their own shop in Los Angeles to continue fostering established and emerging comedic voices in film and television, especially those with a unique take on gender and sexuality. Their first project, a documentary on the artist behind Eloise, has already come out, and there are several more in the pipeline.
Pacific Standard may have missed a secret calling in publishing. Helmed by Reese Witherspoon and Bruna Papandrea, the company is knocking it out of the park, producing the film adaptations of bestsellers such as Gone Girl, Wild, and the upcoming Luckiest Girl Alive. I follow the company on Instagram in order to keep tabs on what novels will make me seem hip when submitting my book club recommendations. No one else is quite as on the pulse of female-written fiction as Pacific Standard.
The Dollhouse Collective is making sure Australia gets in on the action. Created by Rose Byrne, Gracie Otto, Krew Boylan, Shannon Murphy and Jessica Carrera, the company is dead set on getting women involved in every aspect of production, evident in the women's varied areas of expertise, both in film, television AND theater. The group currently shows three projects in production/development and they're only in their first year.
We Do It Together is the newest on the list. Founded by Juliette Binoche, Jessica Chastain, Catherine Hardwicke and Queen Latifah just this past February, We Do It Together is a non-profit production company whose aim is to create a more even playing field for women in cinema, both in front of the camera and behind it. While they don't have any projects set up quite yet, given the number of serious powerhouses involved in their advisory board, I'm sure to be excited by anything these women have in store.
Not everyone was initially a fan of Gloria Sanchez Productions, given the company founder was funnyman Will Ferrell. Still, GSP Prez Jessica Elbaum is the one running the show now and she's been gaining crazy traction, making Leslye Headland's sophomore effort, Sleeping With Other People the banner's freshmen endeavor. The company continues to option scripts written by women, about women, which in turn is starting to attract an enviable roster of, you guessed it, women. The list includes but is certainly not limited to Emma Stone, Amy Schumer, Jessica Chastain, and Kate McKinnon.
A few bonus firms to keep your eye on: mainstay Flower Films (Drew Barrymore's longtime personal imprint), Handesomecharlie Productions (Natalie Portman's pet – Pride and Prejudice and Zombies, anyone??), and Title IX Productions (in development on an adaptation of The Bell Jar).
Photos courtesy of Splitsider, The Dollhouse, and RollingStone