Girl Code: Is It Ever OK to Date Your Friend's Ex?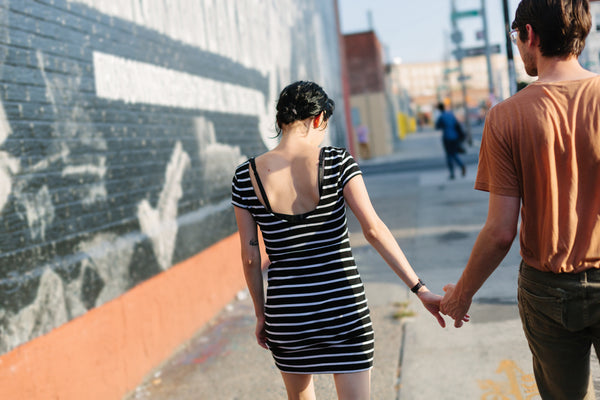 Girl Code, what is it? According to Urban Dictionary, Girl Code is "The code of guidelines that girls must obey in order not to get kicked out of the community." The range of rules changes from squad to tribe to whatever you call your girl group. While the rules are many and varied, there are some age-old rules that always apply.
Historically, Girl Code Rule #2 is "Thou shalt not date the ex of her friend." No matter how long it's been or how short their romance. This code is so hard-wired in the feminine psyche that a fourth grader knew it when asked to configure dates for four men and four women on a math test, and she cited the moral dilemma saying, "I can't answer this problem because my mom says according to girl code you shouldn't date a friends x boyfriend. "
But how realistic is it? What if you live in a town with a population of under five thousand? In our Tinder/Bumble universe does it make sense that even short-lived romances or mere meets should result in a permanent boy/girl ban?
Then there are the situations of finding a deeper connection innocently with a friend's boyfriend or girlfriend, but over time, coupling changes and both are left wanting more with each other once they're both single. "We're often authentic around our friends' boyfriends because we see them as off limits and we're not trying to impress them. But that authenticity helps with attraction—it's the foundation of real connection," says Brandy Engler, Ph.D. and author of the book, The Women on My Couch. In situations like these, what is Girl Code approved and what is a recipe for disaster?
Let's start with Girl Code Loopholes. Here's a few my squad and I can agree on:
Your friend has moved on…and then some. She's married with kids and couldn't be more over the person. You will still want to check in with her just as a heads up in case things really heat up and you start bringing him around.
You've gotten your buddy's blessing (and she means it).
They had a few dates, and no sex happened. But if the person ghosted her (or otherwise behaved badly) then you have to pass. Your relationship with her is more important and be practical; their track record is already tarnished, why would he do you differently?
You are ready to risk up your friendship because you believe this is YOUR PERSON. In other words, the risk is worth the reward. Be ready for this girl (and potentially other adjacent friends) to shut you down. Also, be sure that you and your future bae are on the same page as far as relationship status is concerned. Giving up strong friendships for a fling will only leave you in a mess of your own making.
Here's the other side we can totally agree on: You can't date a person while they're dating your friend. Unless she's a serial killer (I wouldn't get on her bad side) or you know she is keeping 12 other lovers in addition to this one, that's not kosher, cool, or any other variation thereof.
Put yourself in your friend's shoes and imagine how you might feel if the situation was reversed. That said, at the end of the day you should do what's truly best for you. Your life is not a group think; it's your journey.