MENSTRUAL HYGIENE DAY- EDUCATION CHANGES EVERYTHING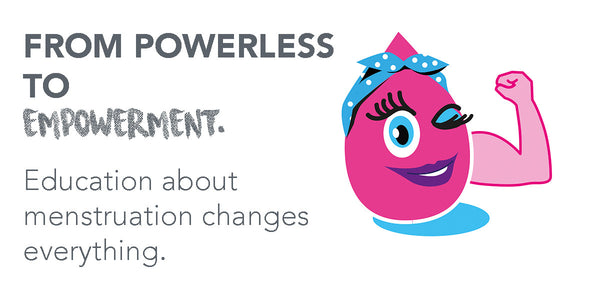 This year's theme is Education: It's about bloody time we make talking about menstruation the norm. Good menstrual hygiene helps students to stay healthy, confident and continue learning. 
Menstrual Hygiene Day aims to break the silence and build awareness about the fundamental role that good menstrual hygiene management (MHM) plays in enabling women and girls to reach their full potential.
To celebrate Menstrual Hygiene Day, we lent our support to 'Days for Girls'  a wonderful women's charity which aims to create a more free, dignified, and educated world, through providing lasting access to feminine hygiene solutions and health education. Learn more about the amazing work of 'Days for Girls' at https://www.daysforgirls.org