Women's Sports Week- Top 3 Fitness tips from Shan & Nads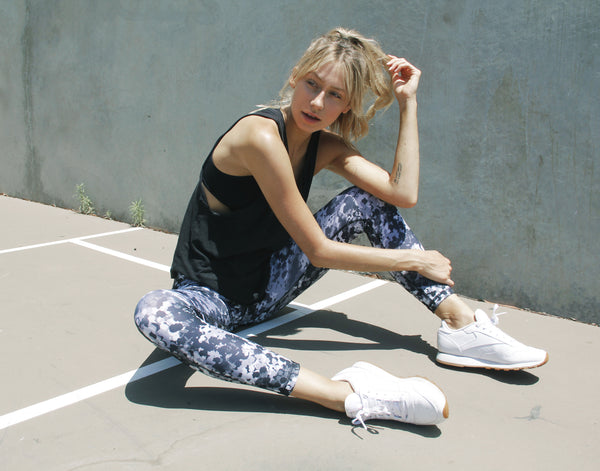 With the launch of our Women's Sports Week campaign, we dropped in with our fave double-act, Shan and Nads, to pick up some tips on keeping fit and staying healthy.
 Ladies, you're always encouraging people to live a healthy lifestyle through your social media channels. what three top tips would you give to Kate's followers on staying fit and healthy?
SHAN:
The most important thing is staying hydrated; I always keep a reusable water bottle with me!
NADIA:
Yeah, you have to drink a LOT of water! and It's always important to listen to your body.
S: Also, try walk everywhere you can! I always walk to the market or juice shop. Walking is the easiest way to get in your exercise. A good power walk can actually leave you sore!
N: If you make sure you're burning more than you take in, your bod will always be fit and healthy.
S: And find a workout buddy! Having a friend that works out with you is the best way to stay motivated
Nadia, Do you have a go-to work out?
N: Power walking! 6 miles a day has leaned out my legs and long walks are the perfect time to meditate and have some much needed 'me' time.
 Shannon, what's your fave work out at the moment?
S: Reformer Pilates is the best! It's been my fave workout for a couple of years now. It's perfect for building long lean muscles as well as getting in a good stretch. 
Do you have a fave healthy snack to keep you energized throughout the day?  
N: I am the QUEEN of Bars. Perfect Bars, RX Bars, Zing Bars, etc. They're so convenient when you're running errands and always on the go!
S: Veggies & hummus! It's always been my favorite! My go-to right now is cucumber, celery, jicama and the coconut curry hummus from Hope Hummus! So yummy! You've gotta try it!
For more health tips and to keep up to date with the girls' day to day lives, you can follow Shan & Nads on Instagram: @shannonbarkerr @nadia_mejia and over on their youtube channel https://www.youtube.com/user/shannonbarkerr
Follow @dearkates for daily takeovers from the 19th-25th June to celebrate Women's Sports Week