How to Get a Raise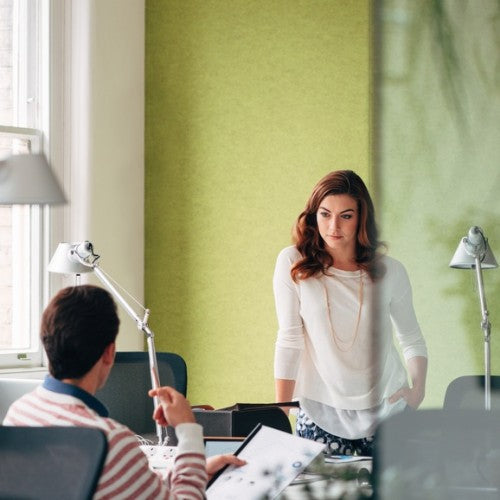 First and foremost the only way to get a raise is to make your boss want to give you a raise. I've been on both sides of the desk on this one and can tell you it all really boils down to a few key things. So, instead of making you overthink every little thing you've ever done in the workplace, I'll keep it simple.
Here are a few basic must-dos when it comes to making you a good candidate for a raise:
1. SHOW UP ON TIME
Perception is reality. Nothing says dedication like being prepared. Being on time is one of the best ways you can build trust with your manager and show them that you are reliable. If you're early, you're on time. If you're on time, you're late. And if you're late, it is unacceptable. Office culture in general is becoming more and more casual but it doesn't mean the level of professionalism should be minimized. Make sure you understand your office's ground rules as well as the specific expectations for your role.
2. DO YOUR JOB
No-brainer, right? With so many distractions, many of which are literally at the tips of your fingers, this is harder than you think. Let me break it down for you… don't do anything you wouldn't want your boss to see you doing. Yes, you might be the best multi-tasker the world has ever seen but gchatting with your friends all day is inappropriate and doesn't go unnoticed (no matter how slick you think you are). There is always a way to make yourself useful, and I don't mean by organizing your weekend plans on a Tuesday afternoon from your desk. If you have your sights set on a raise, or better yet a promotion, operate with integrity.
3. DON'T BE A DICK
Not sure this one needs much of an explanation but it is probably the most important piece of advice I can give you. There is nothing worse than having a Debbie Downer or a Drama Queen on the team. Negative attitudes radiate and have an impact on everyone. It is ok to have feelings but it is not ok to give your colleagues the silent treatment or catch an attitude with your boss after receiving some constructive criticism. Take a walk, shake it off, and come back with a smile ready to hit the ground running. This is even more important if you have a customer-facing position!
Now that I've shared these golden nuggets of work wisdom, here is how you should approach your boss when you ask for this raise:
1. GATHER THE FACTS
Your raise conversation is your time to shine, so make the most of it by having relevant facts and stats ready ahead of your meeting. Do a deep dive into your work history with your company and review everything you've done since you've joined (or since your last raise).
2. SCHEDULE A MEETING
This will set the stage and show that you are serious. If you already have a review scheduled you can use that as your opportunity.
3. KICK OFF THAT MEETING BY REVIEWING YOUR ACHIEVEMENTS
Everyone, no matter how big or small their role is, has an impact on the bottom line. But you have to show how you made an impact – how your specific achievements and milestones moved the company forward. Numbers are impressive, memorize a few. If you are in customer service and you had a 98.76% customer satisfaction rate, make sure you know it. If you write content for a blog, tell your boss how you increased readership by 27% from Q1 to Q2.
4. NEXT, OUTLINE WHAT YOU ARE CURRENTLY WORKING ON
Your boss wants to know you are engaged in your role. Don't be shy about writing out a list of the tasks you are working on. If you're managing something big this month or juggling a ton of responsibilities, make sure your boss is aware of how you're spending your time and how you're contributing to the companys's ongoing success.
5. FINALLY, WRAP UP THE CONVO BY DISCUSSING FUTURE GOALS
When you talk about the future with your boss, this signals to them that you are committed to the company. Loyalty can't be bought, and if your boss feels you are loyal, they will want to keep you and keep you happy!
6. HAVE A NUMBER IN MIND
This is the scary part but you have to do it! It helps if you have some supporting info about competitive salaries from a site like Glassdoor, just in case you get pushback. Remember to ask for a little more than your desired salary so there's room to negotiate. Who knows, you might end up with that higher number!
If you don't get the raise, ask your manager what you could be doing better to improve and then request a follow up review in six months. After the next review, if you are still unhappy and are feeling undervalued then it might be time for you to move on, and that is ok too!
Good luck out there, the world is yours for the taking!