Tips to Get You Thrifting Like a Pro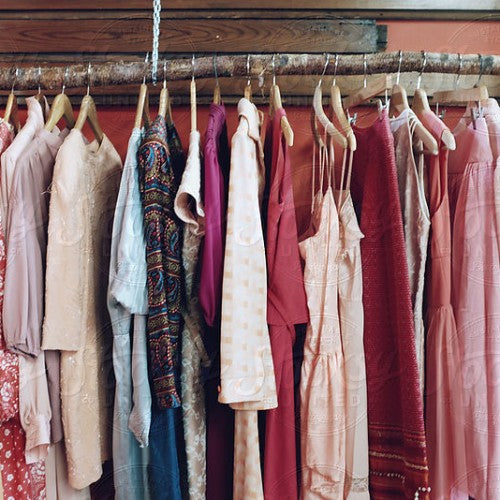 I'm basically a Thrift Store Queen. My minimally priced finds are the stuff of legends. The probably-definitely-real Chanel bucket bag for $5 in a California Goodwill. The exactly-my-size Anna Sui dress I wound up wearing for my high school graduation. The list could go on. But thrifting is definitely work – for every crazy designer find, there's at least a million Wet Seal tank tops.
Here's my top five tips on how to successfully sift for thrifting treasure.
Set a budget and stick to it.

For me, the easiest way to do this is to take out a set amount of cash on a day I'm thrifting and not spend a dollar more. Getting this money to stretch even more involves finding out which days offer day to day discounts, signing up for the e-newsletter, or (when it applied) remembering to keep my ID on me for a student discount.

Dress for trying things on. Remember there are no returns! I usually layer a pair of leggings with a cami and a skirt this way if there are no changing rooms, or long lines, I can still get a sense for whether not an item is going to work. It also helps to know your measurements with clothing like jeans. Most stores have a measuring tape or two on hand for exactly this reason. Just ask a sales associate for help!
Tinker! Tailor! A tailor can be a girl's best friend when it comes to your vintage finds. Whether it's taking in a dress a few inches, ripping off sleeves, or losing a few inches on your hemline, a tailor can help turn a good item into a great one.
Think outside the box. While I usually shop with specifics in mind so as to not get carried away, being open to what the thrifting gods send you way is crucial. When I first moved into my own apartment, a lot of the trinkets that made it look more 'me' were found at thrift stores. The home goods section contains a lot of inexpensive but personable items – frames, vases, quirky brass figurines, etc. One of my favorite finds is a Mexican serape that I now use as a throw to add a little color and personality to my living room sofa.
Be mindful of the seasons. While you may be impatient to find the cutest beach coverup now that it's about to be May, think about your own donation patterns. People generally weed through the clothes during season changes, donating what they won't need next year, while storing the rest. This means unfortunately that while I'm desperate for a pair of high waisted cut-offs, I may have an easier time finding a winter parka.

Happy hunting! Tell me your favorite finds in the comments!