OBG(why)N: Understanding The Vagina vs. The Vulva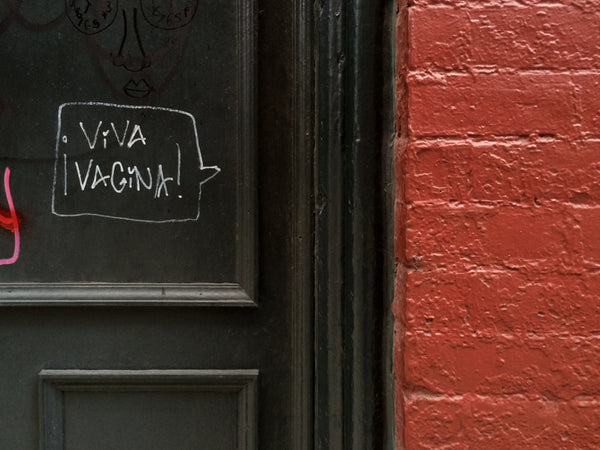 The outer genitals of a woman's body are commonly called her vagina. Colloquially, her vajayjay.
The truth is, where you say vagina, science says vulva.
Did you know that the vagina is actually one part of the genital area? It's the vulva that comprises the external genitals (mon pubis, labia, clitoris, etc.) the outer areas many people often mistakenly call their vagina.
Okay, so what exactly is the vulva? The vulva is the collective name for the genital areas you can see. This starts with the pubic hair area called the mons pubis, trailing to the outer vaginal tissue called the labia majora and the inner tissue called the labia minora. The labias cover the vaginal opening aka hole #2. We also have a urethra hole or hole #1 located between the clitoris and vaginal opening. This is the hole where we, you guessed it, urinate from. Then, of course, there's the anus.
What is the purpose of the vagina?
The vagina is an internal organ, a muscular tube connecting the vulva to the cervix and uterus. It's bascially the exit (and entrance) way of the female reproductive system. The vagina can stretch 200% to accommodate things like a penis or, if that's successful, a baby. When a woman is pregnant, the vagina is where the baby leaves the body. When a woman has a period (aka probably not pregnant), the vagina will carry the menstrual flow. As such, it's the vagina that holds a tampon during your period.
The vagina is a self-cleaning part of the woman's body. With hormonal changes, vaginal wetness or dryness may occur. If a woman is aroused, she will likely produce more discharge, though if the woman just finished her period, she may be dryer. The mucus, or discharge, is very normal and may vary in color, texture, and amount. Do not try to clean the vagina with anything but a mild soap. The vagina cleans itself, balancing the pH levels, therefore cleaning it can lead to irritation and even an infection.
There is a myth that a tampon can get stuck inside your vagina. Just a myth, ladies. Actually, nothing can get lost in the vagina because the vagina is only 3 to 4 inches long, with a though it obviously accommodates childbirth and intercourse by elongating. See also: 200%!!!
A woman's body is truly beautiful, complex thing. Many women do not really know their own bodies. Take time to get to know yourself and your reproductive system. It is a truly intriguing and empowering subject.