Real Talk: That Time I Peed in My Pad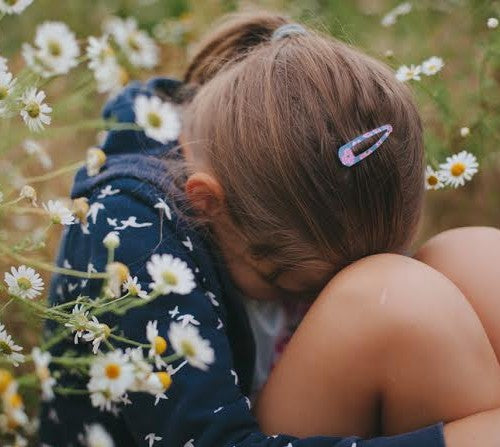 I'm twelve years old at the grocery store with my mom. I'm standing in the aisle beside her as she puruses the hygenine products. I'm likely thinking of popping a jar of nutella in our cart and hoping it makes its way home with us, when I sense the sudden pang needing to pee. Badly. I consider running for the bathroom, as would be my typical response in situations like these, but then I stop—I remember the pad.
For the first time in my life, I'm wearing a sanitary pad. To me it's just this thick strip of cotton sitting atop my underwear. Mom had given it to me earlier, from her supply, which did feel slightly significant, but once on, I didn't like it at all. It was this ultra uncomfortable, oversized thing that even with my jeans on I could still feel between my legs. It sort of felt like I was wearing a diaper.
In the aisle, the need to pee increases and I cross my legs tightly. I try to hold it in. Mom still shops and I don't say anything to her. I don't know for sure, but I'm thinking it might be okay to just pee right there, in the pad. Mom said it was for the blood, but maybe it's for everything. I don't want to ask, I feel like I should know. Why would it just be for blood? Wouldn't blood come out just like pee? I've only bled a bit, little spots that showed up on my undies earlier in the day, but I know she said there will be more. I still don't know how much. And it's such a thick pad…
So I pee in my first pad. Right there in the grocery store, standing beside my mom, I let go. Not instantly, but I knew pretty quickly that it was the wrong decision. By the time I did, and tried to stop the stream, it was too late and my pants were wet. I looked up at my mom, and she looked at me. It was time for another conversation…
-Jessica, 29