The Men Who Stand for #MeToo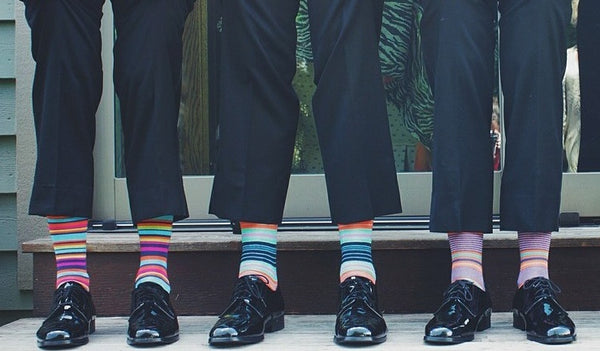 This year I had the opportunity to visit Nashville during CMA Fest. We were in a bar, having a great time watching a live band when during the instrumental part of a song, the lead singer of the band called out to a man in the audience. He said something along the lines of, "Sir, I need to you give those ladies some space and take it down a notch. We're all here to have a good time and you are making them uncomfortable."
Suddenly, the whole bar took notice of the situation, a man who had too much to drink was "dancing up" provocatively and giving unwanted physical attention to a group of women. They were trying to get away from him, but he continued to bother them. Riled by the lead singer calling him out, the offending man's inappropriateness only increased, so much so that the singer stopped the show and took a moment to get involved and stop the harassment and get the guy out of the bar. The festivities then picked up and everyone was having a great time again. I was in awe of this man who interrupted his set to serve as an ally when an aggressor wouldn't quit.
The long-overdue backlash in Hollywood that took place over the last year and a half has had #metoo on the lips of most people in America. Women of Hollywood took it to the next level with Time's Up, "An organization that insists on safe, fair and dignified work for women of all kinds. We want women from the factory floor to the floor of the Stock Exchange to feel linked as sisters as we shift the paradigm of workplace culture." This treatise is accompanied by a legal defense fund to support those women who are victims of sexual harassment, change corporate policies, and improve laws. However, what are the men in high places doing to promote a safer place for all people? Here are a few men who are doing the good work.
Judd Apatow
Since the flood of accusations started against Bill Cosby prior to the #metoo movement, Judd Apatow has made it known that we need to have the conversations—all of them. From listening to people who've been harassed to going after active and passive acts of sexism in the media, Apatow has been rigorous in his belief that we protect and take care of each other. He's doing a great job of keeping the conversation fresh and is verbally vigilant.
The Late Anthony Bourdain
A somewhat unlikely spokesman for #metoo, the late Anthony Bourdain was affected by the enormity of the issue when his girlfriend, Asia Argento, accused Harvey Weinstein of rape. Instead of merely being supportive, he took a moment to reexamine his life and realize that he could do more. He famously said, "I'd like to say that I was only enlightened in some way or I'm an activist or virtuous, but in fact, I have to be honest with myself. I met one extraordinary woman with an extraordinary and painful story, who introduced me to a lot of other women with extraordinary stories and suddenly it was personal." He committed to the cause by supporting Weinstein's accusers, women in his own field with similar stories, and publicly denounced friends, like Mario Batali, who have been part of the destructive cycle. Sadly, on June 8th of this year, a great ally to the cause and person in his own right was found dead by apparent suicide. We continue to mourn this great loss.
Maroon 5
The superstar cast of women behind Maroon 5's "Girls Like You" video take center stage in this song about the amazing qualities of women. With Olympic medalists, singers, actors, activists, and Ellen (of course!), the video is a whos-who of impressive, influential women. Taking over five months to make, this anthem to female empowerment highlights many of the front runners of the #metoo movement. I cried the first five times I saw the video and it still gives me shivers. They took a cute love song and did something unbelievably powerful with it. Art matters in #metoo.
#AskMoreOfHim
While we haven't seen more than a treatise of support, #AskMoreOfHim invites men to not only join the conversation but also act as allies in the fight against sexual harassment and gender disparity. They also offer a helpful "10 Things Men Can Do to Prevent Gender Violence" article and other resources on their website. This is supported by actors such as David Schwimmer and David Arquette.
I'll be honest, I was disappointed by the lack of influential men supporting not only the movement but also doing real work in making every industry safe and fair for all people, regardless of a person's gender identity or expression. It was hard to find men who were doing more than wearing a pin or taking passive action. However, I am deeply thankful and grateful to know many every-day men who are socially conscious and actively search out the way to make this situation better. Maybe we shouldn't look to the men on the magazines, but to the men sitting next to us and standing with us instead.