A Beginner's Guide to Medical Screenings: STDs, Breast Cancer & More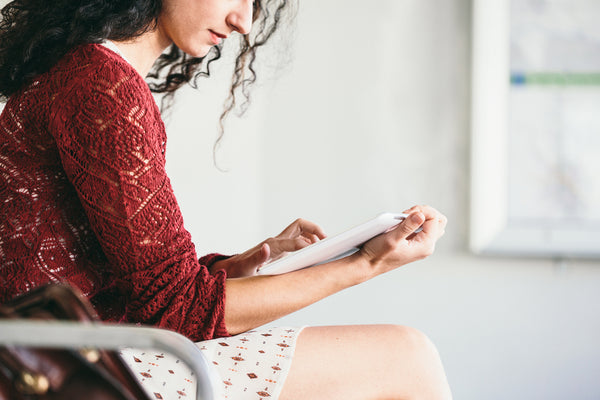 Even as a bonafide adult who is starting to have a handle on this whole "taking care of yourself" thing, going to the doctor sometimes falls to the bottom of the to-do list. For preventative care, like medical screenings, this is especially true.
To help you take care of yourself this year (and every year), here's a little guide to medical screenings so you can stay on top of your health:
Chlamydia, Gonorrhea, HIV, and Syphilis Testing
If you are sexually active and over the age of 18, it is recommended to have a Chlamydia, Gonorrhea, HIV, and Syphilis screening with each partner, or if symptoms arise. If you are planning a pregnancy, it is also highly recommended to protect the fetus.
Cervical Cancer Screening
A Pap test can act as a cervical cancer screening. After age 21, a pap test is recommended every 3 years. If you are age 30 or older, you can have a Pap test and HPV test every 5 years, until age 65. Age 65 years and older, ask your doctor if they recommend it. (There were days not long ago that it was recommended every year, so yay for less trips to the GYN.)
Breast Cancer Screening
Screening for breast cancer, which is detected by a mammogram, is recommended at age 50, unless you are at a greater risk. If your risk is higher, age 40 is the recommended age to start screening. If you don't have a risk, 50 is recommended, then every 2 years subsequently, through age 74.
Cholesterol Screening
Women are at a higher risk for heart disease than men. Because of this, it is recommended to check your cholesterol at least yearly. If you have additional risks, your doctor may want to test more often.
Diabetes Screening
If you have a higher than normal blood pressure (normal is 135/80) it is recommended to get tested for diabetes at any age, or if you take blood pressure medication.
Colorectal Cancer Screening
A Colorectal Cancer Screening is performed with a test called fecal occult blood, as well as a colonoscopy. A colonoscopy is recommended at age 50. After your first test, ask your doctor how often you will need the procedure.
Bone Mineral Density Test
The Bone Mineral Density Test, or osteoporosis screening test, is not recommended until age 65, unless you are at a higher risk for osteoporosis.
Take care of your body, ladies; you only get one!