Fangirl Friday: Our Favorite TV Moms aka Matriarchs of the Silver Screen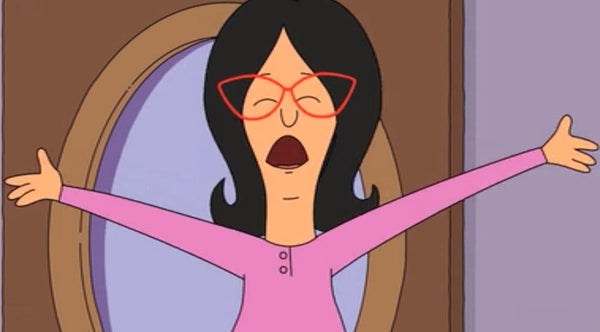 Moms are the best. They work tirelessly, and often thanklessly, and it's not until you reach adulthood that you realize just how much they did for you. Growing up, TV time was a delight and surely it was a welcome respite for our parents too, some peace and quiet as the kids lost themselves in whatever show was on.
In celebration of those matriarchs of the silver screen who kept us in check when we were giving our natal moms and dads a break, here are some of our favorite TV moms:
Roseanne Conner – Rosanne
Blue collar and badass, Roseanne had no filter and endless love, a self-starter with a huge heart who stole all of ours.
Linda Belcher – Bob's Burgers
She's a dedicated mom and she's so much more. An independent woman, Linda's never one to sacrifice having fun, even in the most "serious" situation.
Clair Huxtable – Cosby Show
Clair is the definition of a strong, liberated woman, a hard working professional, all-star mom, and an inspiration with her endless wit and wisdom.
Lois Wilkerson – Malcolm in the Middle
Tough love personified, Lois is the hilariously badass mom bravely mothering three crazy boys and often, her goofy (albeit super lovable) husband.
Harriet Winslow – Family Matters
Straight-talking, uber smart and perfectly sassy, Harriet was the matriarch with the mostest who really was the foundation of that home and the raison d'être for Family Matters (her character originated in the third season of Perfect Strangers).
Kitty Forman – That 70s Show
Classically cool and always quick with the wit, Kitty stole our hearts as the loving mom never afraid to tell the hard truths.
Gloria Delgado-Pritchett – Modern Family
Gloria is a strong, smart, and fun-loving matriarch, whose highly comedic behavior never gets in the way of her immense motherly love.
Jean Weir – Freaks and Geeks
Sweet, sweet, sweet. Jean Weir is an archetypal stay-at-home mom committed to her family. She's earnest in the best ways, but she wasn't born yesterday.
Tami Taylor – Friday Night Lights
Oh, Tami. Leaving aside your perfect relationship with Coach, you're a no nonsense mom with incredible patience, pure and totally relatable wisdom and endless love. Goals.
We definitely left off tons of our beloved TV moms; they're are almost too many to count. Who are your favorites?